Website Design Process
What to expect when you work with Simple Site Guru.
Step 1: Let's Talk (or E-mail)

Contact us here, and we'll arrange a time to speak. After we talk, we'll put together a proposal and cost estimate specific to your project.
Step 2: Proposal & Estimate Review

You'll receive a detailed proposal and estimate for your site. Once you've reviewed the document, let us know if you'd like to move forward with our services.
Step 3: Let's Get Started!

With your help through calls and/or e-mails, we'll map out the framework of your site, including all pages and navigation. Depending on your preferences, we can do this for you with minimal input from you, or we can have regular chats with one another.
Step 4: Mockup & Design Stage

Using XHTML, CSS, PHP and any other necessary items, we'll build a DRAFT design of your site for your review. We'll use our years in graphic design to add visual interest and compelling content to your layout. If you're not completely in love with the design, we'll modify it until you are.
Step 5: The Website Magic Continues!
Once you've approved the general design of your new website, we'll continue populating it with your SEO-rich content. It won't be long before your new site is ready . . .
Step 6: Site Review

At this stage, we'll ask you (and anyone whose opinion you value) to audit each page of the site. Only when you're completely satisfied will we move forward with the final step.
Step 7: Your Site Launch!

Once we've tested every aspect of your site and found it watertight, we'll make it live for the world to see! You can begin advertising your website on business cards, on social media, and elsewhere.
Our Guarantee

We're here for you. As changes come up, and as your business grows, we'll ALWAYS be here to help you out. If you're ready to talk with us about your future website, please call (209) 418-7579 or fill out our short contact form.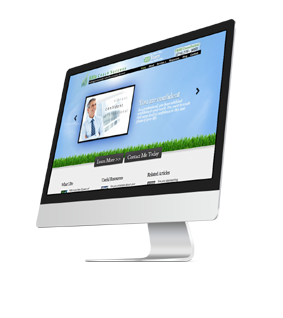 Doing business with Jamie was a stress free experience. Jamie's level of knowledge and ability to design the vision as you request is unprecedented. If you're in need of a web designer, with creative and innovative characteristics, I highly recommend Jamie. She came as a referral, and how fortunate for me.
You can start the process today! Contact us for your free consultation, including a proposal and estimate for your new website.