Video by Ken Website
Wedding Videography
(click the image above to visit the website)
Industry:
Wedding Videography
Designed for:
Kenneth DeFilippo
Business Location:
Woodbridge, New Jersey
Feature List:
Video
Mobile-Friendly Design
Logo Creation
Graphic Design
Search Engine Optimization (SEO)
Copywriting / Content Writing
Contact Form
Social Media Integration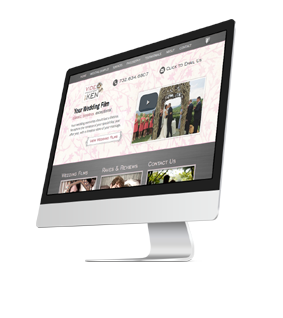 My website is absolutely amazing. You did a fabulous job, Jamie. You made it exactly how I wanted it to be.
Your expertise, patience, and professionalism certainly made the whole process of creating my website a most pleasurable experience. I particularly loved your added touches as we went along in its creation, fine tuning it and making it the beautiful website that it is.
Thanks again, Jamie, for an amazing job.